I love salmon.  It's heathy, delicious, and really easy to cook.  I also really like maple syrup and curry.  I have to say that I never in a million years would have put these ingredients together on my own, though.  I've done a maple soy glaze, a brown sugar and mustard glaze, and various other things, but when Sarah sent me this recipe that uses mayonnaise as one of the core ingredients, it scared me a little bit.  I gave it a try though, and it's one of my new favorites.  You can easily make the sauce in the time it takes to preheat the oven, and the end result is really delicious.  Enjoy!
Maple Curry Salmon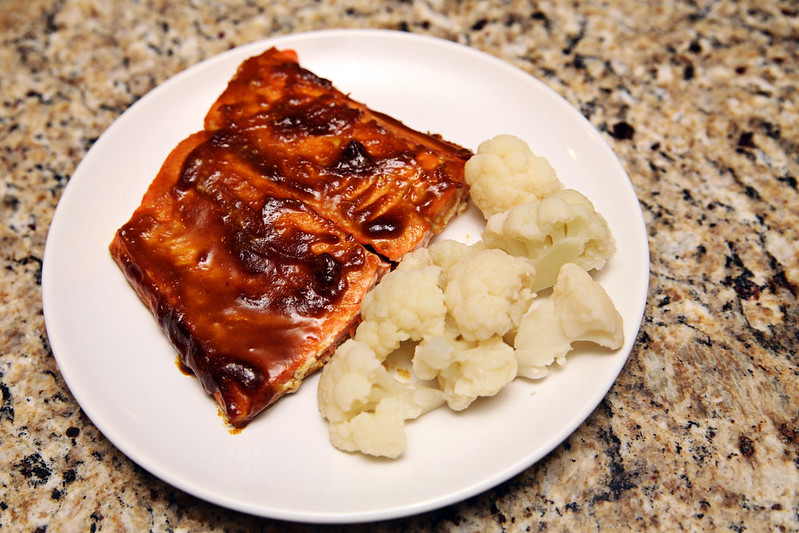 Ingredients:
1 pound salmon fillets
2 Tablespoons mayonnaise (homemade is always better!)
¼ cup maple syrup
2-3 Tablespoons curry powder
Dash of powdered ginger
Directions:
Preheat oven to 375ºF. 
Line a baking dish with tin foil. Place salmon in the dish.
Combine remaining ingredients in a small bowl and mix well. Cover the salmon with the mixture.
Bake for 25 minutes or until salmon is done.
Notes:
I used a red curry powder, but it would be fine with any type of curry.